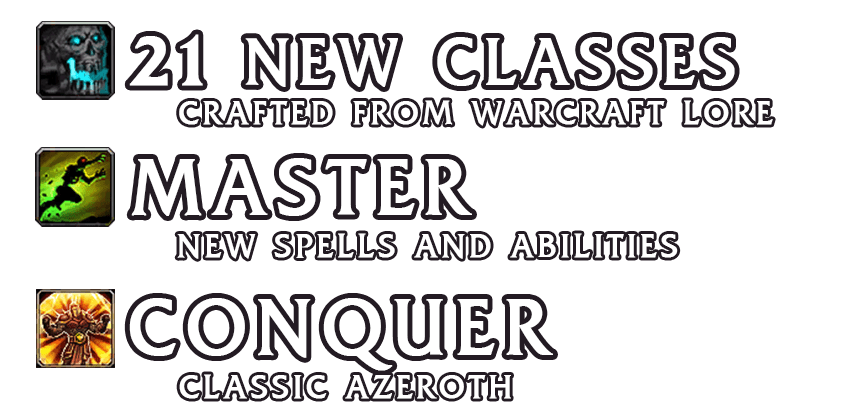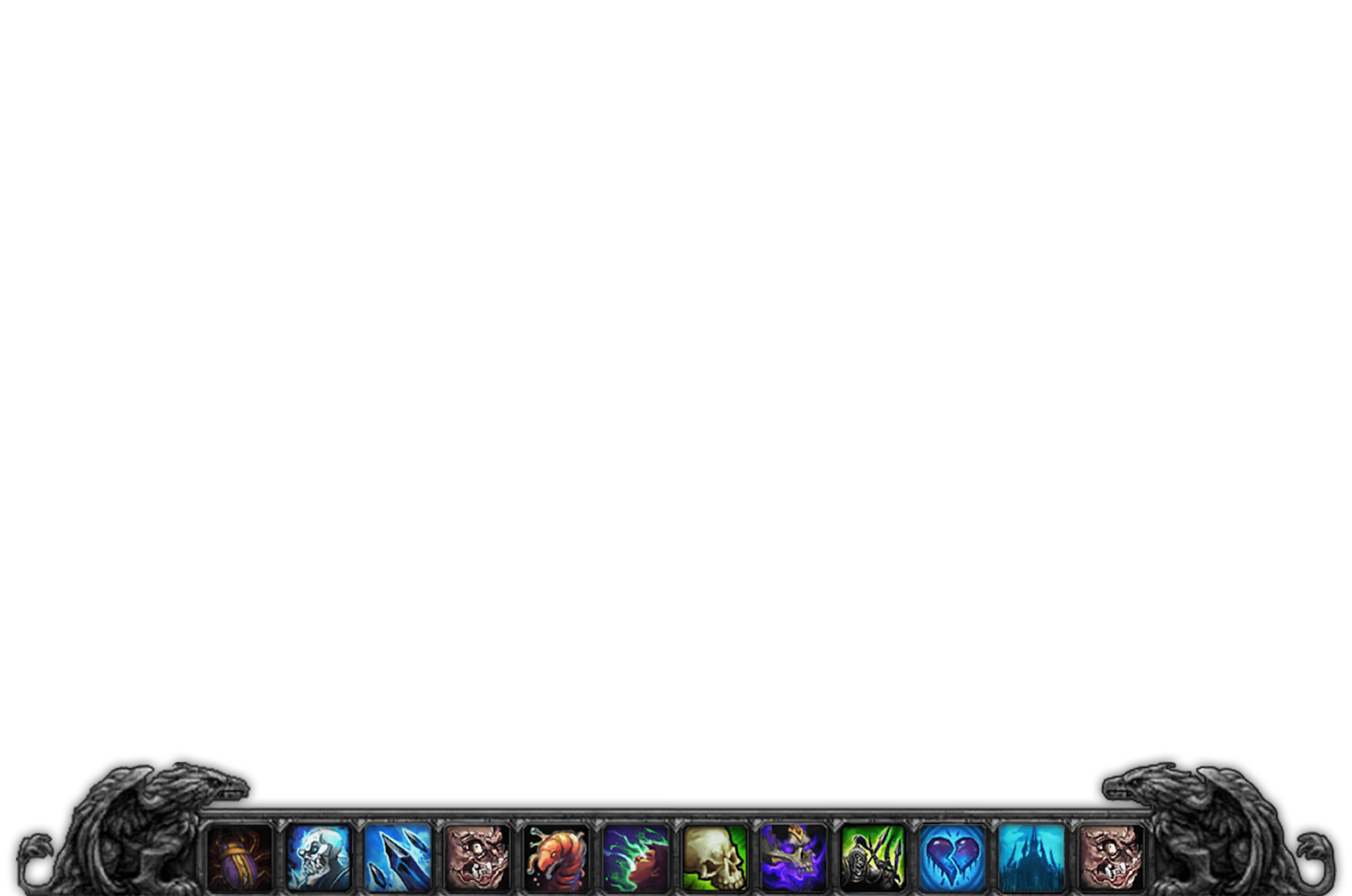 Summon the Dead


Build turrets, explode bombs.


Weild da' voodoo


Hasten, stop, and rewind time.


Harvest your enemies.


Master of Arms



Grab the bundle from the Ascension Shop to play the alpha instantly!

Buy the Alpha off the Auction House on the Classless realms for in-game gold.

Sign up for the Newsletter for a chance at the Alpha.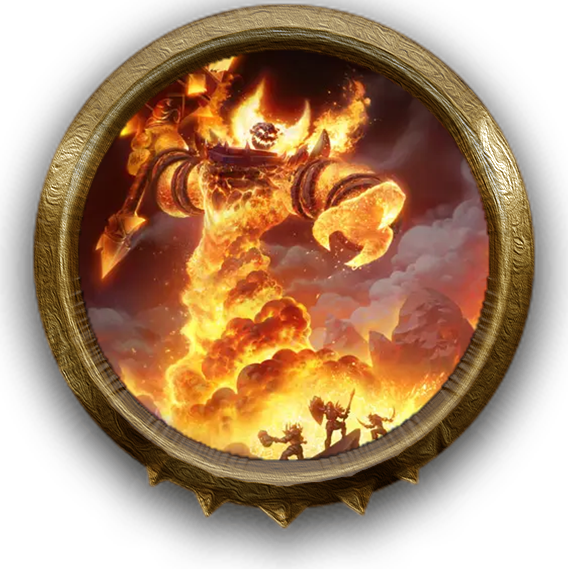 Challenge yourself in PvE against the strongest bosses of Azeroth!
Rise through the ranks.
Dive into Dungeons and Raids at the difficulty that's right for you. Ascend through the ranks to reach the pinnacle of challenge! No matter what your skill level, Heroes looking to PvE can find the difficulty that's right for them: those seeking a true test of skill can dive into custom Classic Mythic+ dungeons and Ascended difficulty raids to face custom mechanics and new dangers.

Conquer your Enemies in EPIC PvP
Prove your dominance.
Prove yourself in Battlegrounds, Arenas, World PvP Events, and more as you embark into Classless PvP! Become wild class combinations like two-handed rogues, shadow druids, light mages, and more.  Fight with friends in Battlegrounds, or challenge yourself in 1v1, 2v2, or 3v3 Arenas. World PvP Events like Crow's Cache and the Gurubashi Blood Bowl let you fight in the open world!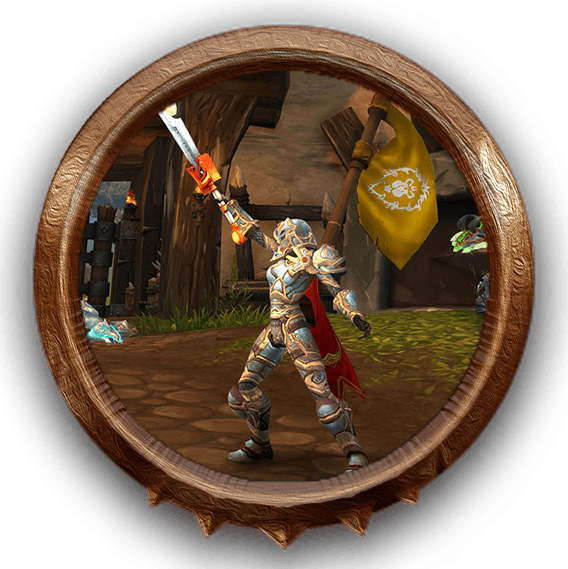 Challenge Modes
Normal leveling not enough for you? Face down Azeroth with custom Challenge Modes designed to test your skill.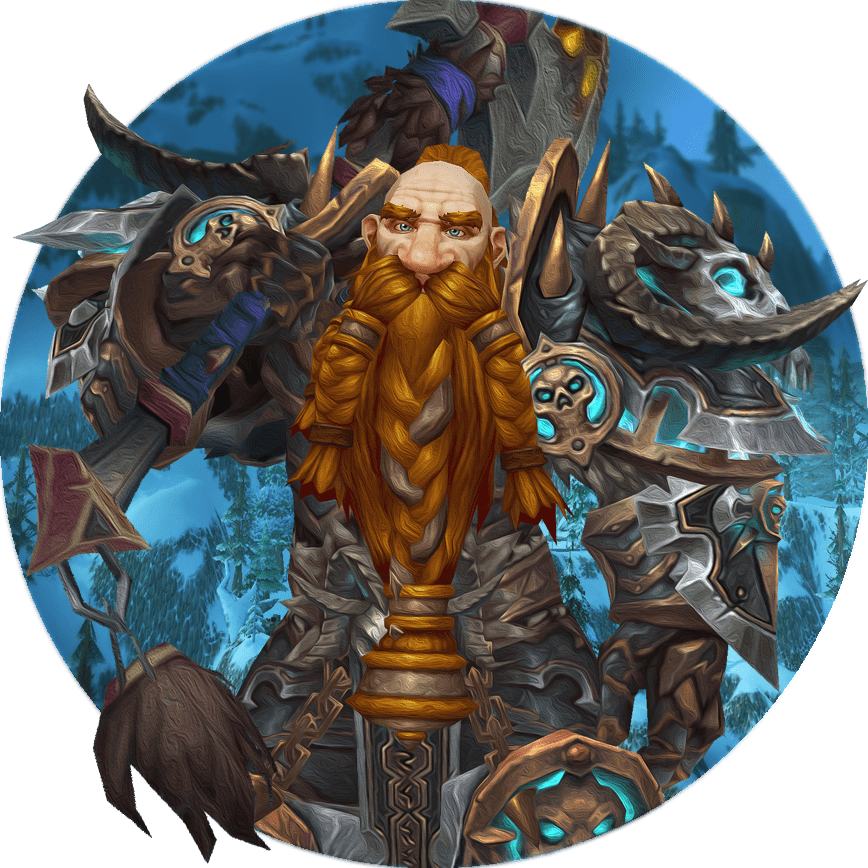 Ironman Mode
A single life challenge: die, and it's all over.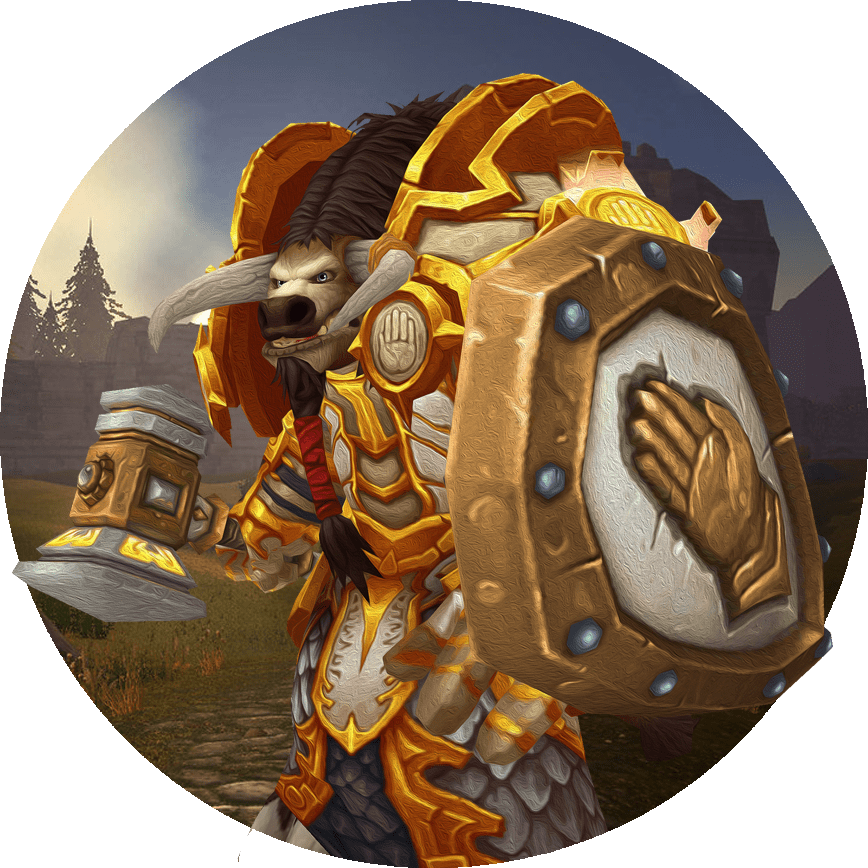 Resolute
x1 EXP rates for the stalwart adventurer.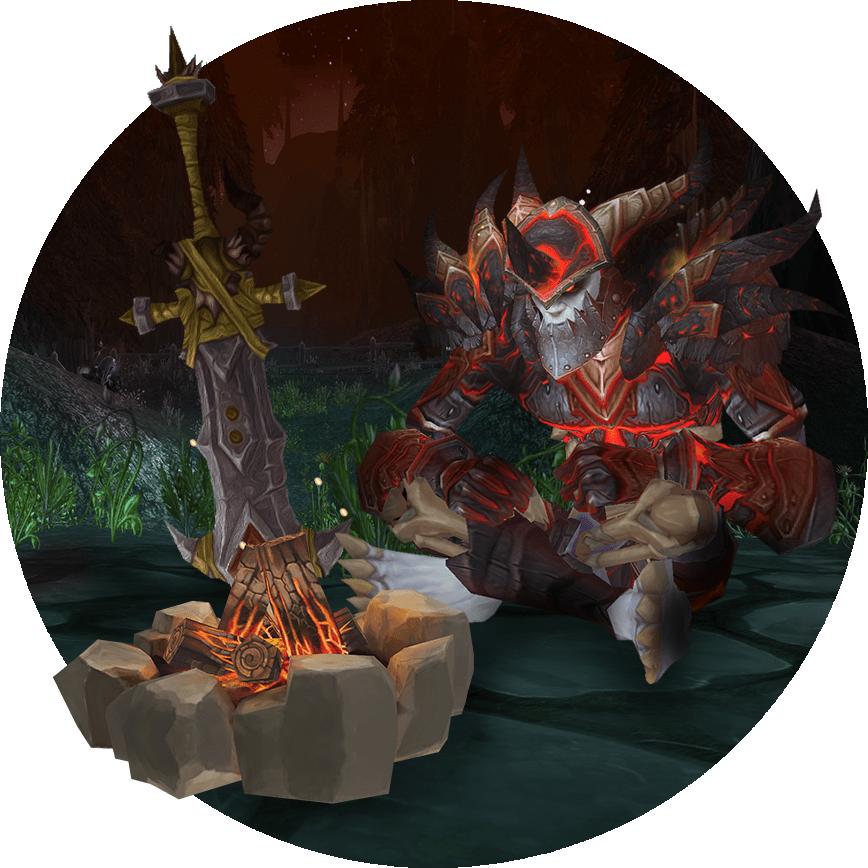 Nightmare
Take 500% more damage: good luck.